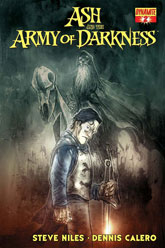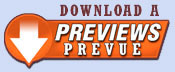 Publisher: Dynamite Entertainment

(W) Steve Niles
(A) Dennis Calero
(CA) Ben Templesmith
A mysterious fighter comes to Ash's aid and helps him get away from Wiseman and the Deadites. There's a new wrinkle in the action though. Ash figures out that a key item has gone missing and if he survives the City of the Dead, he might be able to get home in one piece. Two at the most.



---
Item Code: OCT131055 In Shops: 12/4/2013 Price: $3.99

---
Are you following PREVIEWSWorld on Twitter yet?