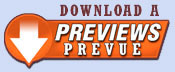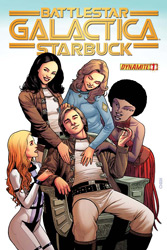 Publisher: Dynamite Entertainment

(W) Tony Lee
(A) Eman Casallos
(Cover) Sean Chen
Finally, the origin of Lt. Starbuck is told by #1 New York Times best-selling author Tony Lee! See how Starbuck became a Viper pilot, his first meeting with Apollo and why Adama treats him like a son - as he pieces together what really happened the night he was orphaned, and the name of the traitor who ordered it.
---
Item Code: SEP131065 In Shops: 11/20/2013 Price: $3.99

---
Are you following PREVIEWSWorld on Twitter yet?