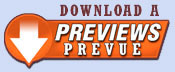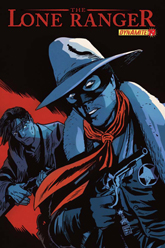 Publisher: Dynamite Entertainment

(W) Ande Parks
(A) Esteve Polls
(CA) Francesco Francavilla
Beginning a series of stand-alone tales from the Old West, this issue revisits an unknown part of Tonto's past. Tonto will finally come face to face with the rogue Indian braves who indirectly caused the deaths of his wife and son. The outcome of their meeting alters Tonto's life forever. This issue also reveals how Tonto acquired his horse, Scout. Vengeance, blood and horses as a secret chapter of Tonto's past unfolds.

---
Item Code: JUN131060 In Shops: 11/6/2013 Price: $3.99

---
Are you following PREVIEWSWorld on Twitter yet?