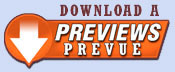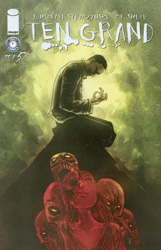 Publisher: Image Comics/Joe's Comics

(W) J. Michael Straczynski
(A) C. P. Smith
(Cover) Ben Templesmith
Joe Fitzgerald has crossed into Hell itself in an attempt to rescue Laura, the spirit of his murdered love who had been safely ensconced in Heaven (or someplace that looks a lot like it) before all the forces of Hell tore the veil to take her down into the depths of utter darkness. But why would they take her? Why would Heaven allow her to be taken? And what's Joe going to do when he finally learns the secret behind her situation? Be assured that someone's going down for this, and going down hard. Mature Readers.
---
Item Code: JUL130546 In Shops: 11/6/2013 Price: $2.99

---
Are you following PREVIEWSWorld on Twitter yet?