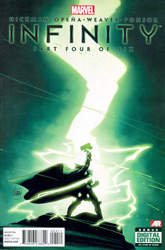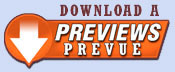 Publisher: Marvel Comics

(W) Jonathan Hickman
(A) Jerome Opena, Dustin Weaver
(Cover) Adam Kubert

Negotiating the fall of worlds. The Illuminati versus Thanos. And in the wings is Thor, God of War. So ... think it's safe to say that all those with heart conditions should leave the room?
---
Item Code: AUG130735 In Shops: 10/9/2013 Price: $3.99

---
Are you following PREVIEWSWorld on Twitter yet?