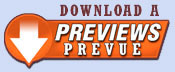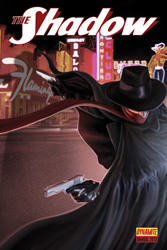 Publisher: Dynamite Entertainment

(W) Ande Parks
(A) Bilquis Evely
(CA) Colton Worley
Lamont Cranston and Margo Lane travel to Las Vegas. The Shadow has heard rumors of an unspeakable evil brewing in the nearby desert... one with a link to his own bloody past. A heartbreaking tale of loss, betrayal, and vengeance, set against the neon of Sin City.
---
Item Code: JUL131027 In Shops: 9/18/2013 Price: $4.99

---
Are you following PREVIEWSWorld on Twitter yet?