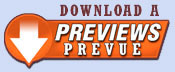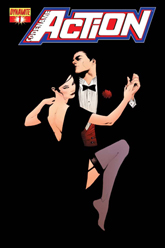 Publisher: Dynamite Entertainment

(W) Chris Roberson
(A) Jonathan Lau
(CA) Jae Lee & Various
During the height of the Cold War, unknown forces scheme to heat up a global conflict. As key officials on both sides of the Iron Curtain are replaced with doppelgangers, the infiltration threatens to disrupt the precarious state of world affairs. The security of the Free World depends on a young secret agent, one assigned to shape the world's masked heroes into a force with singular purpose and unyielding resolve!
---
Item Code: JUL130985 In Shops: 9/4/2013 Price: $3.99

---
Are you following PREVIEWSWorld on Twitter yet?