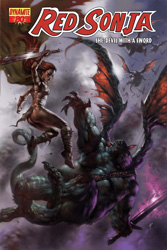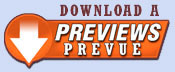 Publisher: Dynamite Entertainment

(W) Brandon Jerwa
(A) Sergio Fernandez Davila
(Cover) Lucio Parrillo

The Crimson Well" Part 5 (of 6) - In a dark and frozen wasteland, Sonja and her allies will embark on a mission to betray a lost sect of Atlanteans, and destroy the monstrous villain who has loomed over all of these events. But will Sonja's own dark secret lead her to betray the people who are trying to save her?


---
Item Code: APR131062 In Shops: 8/21/2013 Price: $4.99

---
Are you following PREVIEWSWorld on Twitter yet?