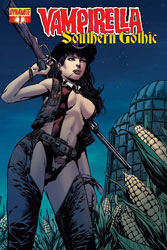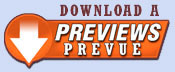 Publisher: Dynamite Entertainment

(W) Nathan Cosby
(A) José Luis
(CA) Johnny Desjardins
She's fought vampires, aliens, magicians and monsters...but can she survive Mississippi? While aching from a glowing wound made by a demon's blue blade, Vampi heads to the Deep South to unravel a mystical mystery tied up in an old flame, religion, and lots and lots and lots of blood.


---
Item Code: JUN130966 In Shops: 8/14/2013 Price: $3.99

---
Are you following PREVIEWSWorld on Twitter yet?