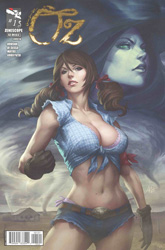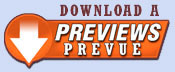 Publisher: Zenescope Entertainment

(W) Joe Brusha
(A) Rolando Neto
(CA) J. Scott Campbell

This modern take on the story re-imagines the classic tale in the signature Zenescope style. The Witches of OZ are searching for a lost weapon of power known as the Veridian Scepter. Their quest leads them to the most unlikely of places...the farmlands of Kansas and the home of the unlikeliest of heroes... Dorothy Gale.
---
Item Code: MAY131354 In Shops: 7/3/2013 Price: $2.99

---
Are you following PREVIEWSWorld on Twitter yet?