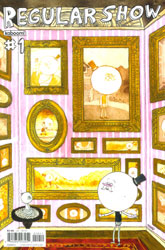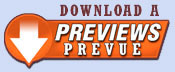 Publisher: Kaboom!/BOOM! Studios

(W) K.C. Green
(A) Allison Strejlau
(Cover) Chris Houghton
Cartoon Network's powerhouse series. Join Mordecai the Bluejay and Rigby the Raccoon, a couple of best bros in their twenties just tryin' to chill for a bit, man. But when you're livin' in as crazy a world as they are, no day can be called...regular! Ask your retailer about the pre-order variant by Chris Houghton and the incentive variant by Dustin Nguyen.
---
Item Code: FEB130826 In Shops: 5/15/2013 Price: $3.99

---
Are you following PREVIEWSWorld on Twitter yet?