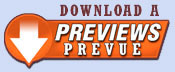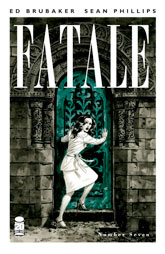 Publisher: Image Comics

(W) Ed Brubaker
(A) Sean Phillips, Dave Stewart
(CA) Sean Phillips

BRUBAKER and PHILLIPS best-selling occult noir series continues its second arc, as the dark secrets of mid-70s Los Angeles begin to creep into Josephine's new life. Drugs, sex, cults, fame, and murder, all walk hand in hand in the shadow of demonic forces.







---
Item Code: MAY120607 In Shops: 8/15/2012 Price: $3.50
---
Are you following PREVIEWSWorld on Twitter yet?