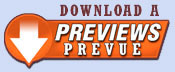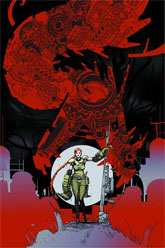 Publisher: Image Comics

(W) Kurtis J. Wiebe
(A/CA) Riley Rossmo

In the far future, humanity has doomed planet earth to rot and decay, covering her surface with garbage. Now, ancient spirits called the Colossals rise from the debris and attack the remaining survivors, forcing the human race to the brink of extinction. One warrior woman, Maya, sets out to find the last source of pure water to save the world before the monsters bring it all to an end.








---
Item Code: MAY120516 In Shops: 7/25/2012 Price: $3.50
---
Are you following PREVIEWSWorld on Twitter yet?