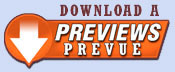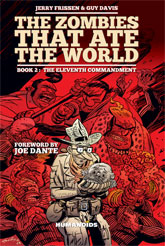 Publisher: Humanoids, Inc

(W) Jerry Frissen
(A/CA) Guy Davis

In Los Angeles in the year 2064 the dead have risen and corpses live again, cohabitating peacefully among us. Well, somewhat. This second volume presents more wacky adventures from these beloved characters from both sides of the grave.






---
Item Code: APR121122 In Shops: 7/4/2012 Price: $24.95
---
Are you following PREVIEWSWorld on Twitter yet?