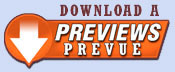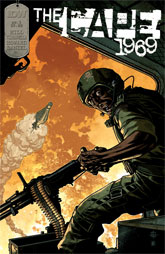 Publisher: IDW Publishing

(W) Joe Hill, Jason Ciaramella
(A) Nelson Daniel
(CA) Zach Howard

It's 1969 and the war in Vietnam rages on. Captain Chase, a Medevac helicopter pilot for the US Army, is shot down over enemy territory. He and his crew are in a fight for their lives as they play a deadly game of cat and mouse with the Vietcong. We soon learn that machine guns and grenades aren't the only scary things hiding in the jungle. Find out what happens in this origin prequel to last year's Eisner Award-nominated hit, with story by Joe Hill and Jason Ciaramella, and art and colors by Nelson Daniel (Road Rage, The Cape). Explore your dark side.





---
Item Code: MAY120627 In Shops: 7/4/2012 Price: $2.99
---
Are you following PREVIEWSWorld on Twitter yet?