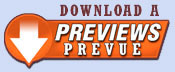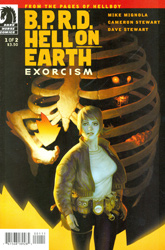 Publisher: Dark Horse Comics

(W) Mike Mignola, Cameron Stewart
(A) Cameron Stewart
(Cover) Dave Stewart, Viktor Kalvachev

Field agent Ashley Strode, last seen in B.P.R.D.: War on Frogs, is deployed to a Mexican village after a demon commands her to release one of its brethren, or lose the soul of a small child.



---
Item Code: APR120024 In Shops: 6/27/2012 Price: $3.50
---
Are you following PREVIEWSWorld on Twitter yet?