The following items in this week's PREVIEWS Plus (#1145) are now available to order from your local retailer by Monday, September 22. NOTE: All product & shipping information in PREVIEWS Plus are subject to change without notice. Check with your retailer for more information.
Click here for PREVIEWS Plus Archives.
Featured This Week
KINGDOM HEARTS II: PLAY ARTS ~KAI~ ACTION FIGURES
ROXAS

Item Code: AUG148065
SRP: $89.99

SORA

Item Code: AUG148066
SRP: $89.99
**********
GODZILLA VINYL WARS: BULLMARK TYPE
GODZILLA SOFUBI
J TAIL VERSION

Item Code: AUG148064
SRP: $75.00

MY LITTLE PONY CCG:
CELESTIAL SOLSTICE
DELUXE BOX SET

Item Code: AUG148047
SRP: $29.99
PROMETHEUS: FIRE AND STONE #1
2ND PTG.

Item Code: AUG148044
SRP: $3.50

ROT & RUIN #1 2ND PTG.
(NOTE: 1ST PTG. SHOWN)


Item Code: AUG148045
SRP: $3.99
**********
SAILOR MOON COLLECTING FIGURES FOR GIRLS VOLUME 3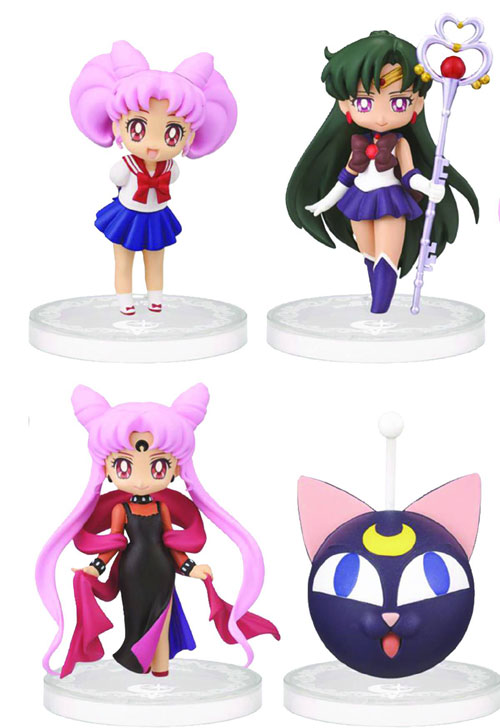 CHIBIUSA (AUG148075)
SRP: PI
SAILOR PLUTO (AUG148076)
SRP: PI
BLACK LADY (AUG148077)
SRP: PI
LUNA P BALL (AUG148078)
SRP: PI

... and much more!
Click below to read this week's issue!
Download this week's PREVIEWS Plus as a full-color PDF.