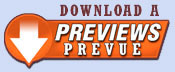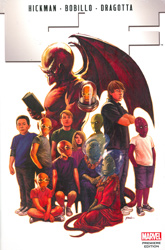 Publisher: Marvel Comics

(W) Jonathan Hickman
(A) Juan Bobillo
(Cover) Steve Epting

We've teased it for years; now, discover exactly how Dr. Doom and the Future Foundation will save us all. The battle between the Council of Reeds and the Future Foundation extends through the Bridge - and spills over into the world now controlled by the Mad Celestials. At long last, find out why "All Hope Lies in Doom!" Collecting FF #12-16.






---
Item Code: APR120706 In Shops: 6/27/2012 Price: $19.99
---
Are you following PREVIEWSWorld on Twitter yet?