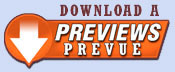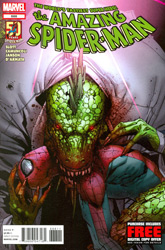 Publisher: Marvel Comics

(W) Dan Slott
(A/Cover) Giuseppe Camuncoli

No need to wait for the movie to see Spider-Man wrangle the reptilian rage of one of his greatest foes! Spider-Man is stuck between two monsters when Morbius the Living Vampire attempts to cure the Lizard and restore Curt Connors.





---
Item Code: APR120615 In Shops: 6/27/2012 Price: $3.99
---
Are you following PREVIEWSWorld on Twitter yet?