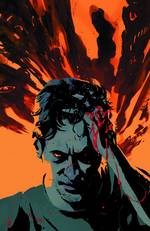 (W) Robert Kirkman (A) Paul Azaceta, Elizabeth Breitweiser (CA) Paul Azaceta
NEW HORROR SERIES FROM THE WALKING DEAD CREATOR ROBERT KIRKMAN! Kyle Barnes has been plagued by demonic possession all his life and now he needs answers. Unfortunately, what he uncovers along the w...
>>
Publisher: IMAGE COMICS
Item Code: APR140481
In Shops: 6/25/2014
SRP: $2.99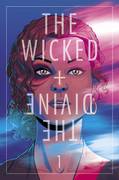 (W) Kieron Gillen (A) Jamie McKelvie, Matthew Wilson (CA) Matthew Wilson, Jamie McKelvie
Every ninety years, twelve gods incarnate as teenagers. They are loved. They are hated. In two years, they are dead. The team behind critically thermonuclear floor-fillers Young Avengers and PHONOG...
>>
Publisher: IMAGE COMICS
Item Code: APR140486
In Shops: 6/18/2014
SRP: $3.50