 (W) Geoff Johns (A) Gary Frank, Jonathan Sibal (CA) Gary Frank
It's here - the sequel to the #1 New York Times bestseller and critically acclaimed BATMAN: EARTH ONE by the superstar creative team of writer Geoff Johns and artist Gary Frank! While Gotham City i...
>>
Publisher: DC COMICS
Item Code: JAN150232
In Shops: 5/6/2015
SRP: $24.99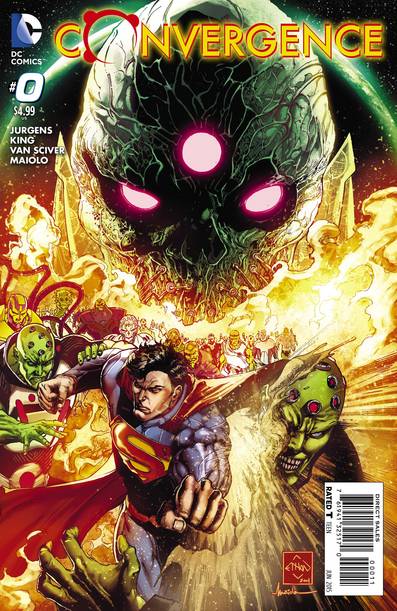 (W) Dan Jurgens, Jeff King (A/CA) Ethan Van
Where do worlds go when they die? The Earthquakes felt round the Multiverse, Superman's lost days after "Doomed," the World's End - all these points will converge as the history of the...
>>
Publisher: DC COMICS
Item Code: JAN150218
In Shops: 4/1/2015
SRP: $4.99