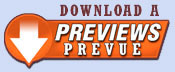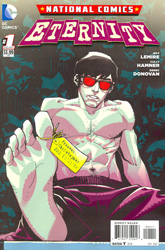 Publisher: DC Comics

(W) Jeff Lemire
(A/Cover) Cully Hamner

An exciting new series of stand-alone comics that feature unique takes on classic characters! Jeff Lemire (Animal Man) and Cully Hamner (Red) bring a contemporary approach to the hero we used to know as Kid Eternity! Can introverted medical examiner Kid Eternity solve a deadly crime in just 24 hours?


---
Item Code: MAY120271 In Shops: 7/25/2012 Price: $3.99
---
Are you following PREVIEWSWorld on Twitter yet?