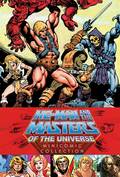 (W) Tim Seeley & Various (A) Bruce Timm & Various
The toy juggernaut Masters of the Universe and its subsequent action figure lines featured memorable pack-in minicomics that aided in playtime for children across the world. This oversized hardcove...
>>
Publisher: DARK HORSE COMICS
Item Code: JUN150035
In Shops: 10/21/2015
SRP: $29.99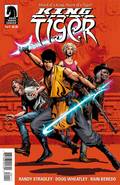 (W) Randy Stradley (A/CA) Doug Wheatley
Blood, death, and fire-the darkest kind of magic. A monstrous secret from King Tiger's past has found the mystic warrior, but can Tiger's skills and sorcery triumph against an unthinkable supernatu...
>>
Publisher: DARK HORSE COMICS
Item Code: JUN150008
In Shops: 8/12/2015
SRP: $3.99