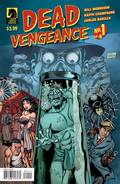 (W) Bill Morrison (A) Bill Morrison, Keith Champagne (CA) Bill Morrison
It's 1940, and a phony body on exhibit in a carnival sideshow suddenly springs to life and shambles away. Not so phony after all, he is John Doe, radio commentator and archenemy of Detroit's notori...
>>
Publisher: DARK HORSE COMICS
Item Code: AUG150023
In Shops: 10/7/2015
SRP: $3.99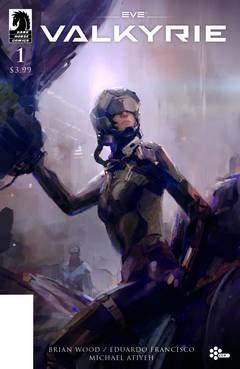 (W) Brian Wood (A) Eduardo Francisco (CA) Borkur Eiriksson
Superstar writer Brian Wood tells the origin of Rán, founder of the Valkyrie-the deadliest space-fighter pilots in the EVE universe! This series leads into EVE: Valkyrie, one of the most hotl...
>>
Publisher: DARK HORSE COMICS
Item Code: AUG150069
In Shops: 10/14/2015
SRP: $3.99