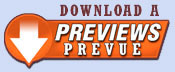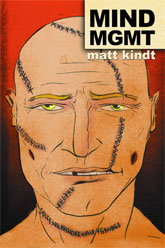 Publisher: Dark Horse Comics

(W/A/CA) Matt Kindt

Young journalist Meru's investigation into MIND MGMT, an espionage unit of psychic spies, and the rogue field agent whose defection nearly destroyed the entire operation becomes even more complicated when the CIA takes an interest! But whose side are they on? As the story takes her from Mexico to Zanzibar, Meru discovers more clues about MIND MGMT's history and encounters some of its victims, all while pursued by tireless Immortals!






---
Item Code: APR120012 In Shops: 7/4/2012 Price: $3.99
---
Are you following PREVIEWSWorld on Twitter yet?