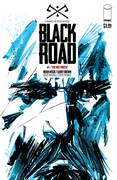 (W) Brian Wood (A) Garry Brown, Dave McCaig (CA) Garry Brown
Meet Magnus the Black, neither clean nor sober, neither Christian nor Pagan, but a man true to his word. When a ranking official under his care is brutally murdered, he's prepared to hunt the kille...
>>
Publisher: IMAGE COMICS
Item Code: FEB160460
In Shops: 4/13/2016
SRP: $3.99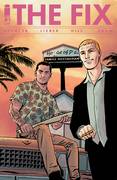 (W) Nick Spencer (A/CA) Steve Lieber
A story of the crooked cops, scheming mobsters, and corrupt politicians that run things-and the sex toy that can bring them all down. Oh, and the hero is a drug-sniffing beagle named Pretzels. Bad...
>>
Publisher: IMAGE COMICS
Item Code: FEB160465
In Shops: 4/6/2016
SRP: $3.99