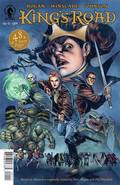 (W) Peter Hogan (A/CA) Phil Winslade, Staz Johnson
This 48-page special includes all King's Road chapters from Dark Horse Presents by Peter Hogan and Phil Winslade-and an additional issue's worth of story drawn by the new King's Road art team! Arti...
>>
Publisher: DARK HORSE COMICS
Item Code: DEC150103
In Shops: 2/10/2016
SRP: $3.99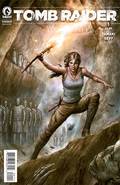 (W) Mariko Tamaki (A) Phillip Sevy (CA) Agustin Alessio
After Rise of the Tomb Raider, Lara Croft's adventure continues in a new comic series by Eisner Award winning writer Mariko Tamaki (This One Summer)! Lara Croft is pursuing a lost truth about the...
>>
Publisher: DARK HORSE COMICS
Item Code: DEC150047
In Shops: 2/17/2016
SRP: $3.99